Our 2018 Sponsors:
Ideal Cars

www.idealcars-nottingham.co.uk
0115 901 77 55
Lincoln Green
Torkard Cider
Real Cider made in Hucknall
Kingfisher Plumbing
0115 8400 862 / 0786 851 8950
The Carlin Family 
In loving memory of John Carlin 
The Pears Family
In loving memory of George Pears
Specsavers
Trent Barton Buses
Random Surfer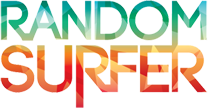 Complete digital marketing services for small and medium size businesses
www.randomsurfer.net
Spelt & Rye
Artisan bakery / deli based in Hucknall
2A Annesley Road, Hucknall, Nottingham. NG15 7AB
speltandrye.co.uk
Robin Hood & Little John
1 Church Street, Arnold. NG5 8FD www.therobinhoodandlittlejohn.co.uk
CC Refrigeration
Transport Refrigeration Specialists
19A Derby Road, Kirkby-in-Ashfield, Nottingham. NG17 9BX
www.ccrefrigeration.co.uk
HEE Scaffolding
Height Efficiency Experts
The Hucknall Beer Festival scaffolding was kindly donated by HEE Scaffolding
heightexperts@live.co.uk
07967 305 281
Byron's Rest Ale Room and Snug
Local Ales | Ciders | Craft Lagers
8 Baker Street, Hucknall, Nottingham
07985 682467
Find us on FaceBook

The Squire Musters Ale Room and Snug
07985 682467


Find us on FaceBook
H20 Bar and Lounge
Find us on Hucknall High Street - only a 3 min walk from the Beer Festival


Lyngary's Microbar
Hucknall's and the UK's first Irish Microbar!
The best Guinness this side of Dublin!

30a Annesley Road Hucknall NG15 7AB
EverTrade
Block Paving & Tarmac Surfacing Specialists
0115 871 9562 / 0800 535 3278
evertrade.co.uk
Nottingham Express Transit
Proud to be sponsoring Hucknall Beer Festival

www.thetram.net
Ken Burrows Electrical
Electrical Installation Specialists
For Help And Advice On Your Electrical Installations, Call Ken Burrows Ltd. 01159 632 088

www.kenburrowsltd.com
Thanks!
We would like to thank all our sponsors for their kind support of this event.
Profit made by the Festival contributes to the maintenance and improvements of The John Godber Centre which is part of The Ecclesiastical Parish of Hucknall Torkard (Registered Charity Number 1132272).
In 2017 the Centre began a 5-year plan of refurbishments that will see the whole building improved for the benefit of all our users and the local community. The public entrances and first floor bar have been refurbished during 2017 with the ground floor bar and function rooms to be undertaken this year. This continues our investment in a WiFi network in 2015 and refurbishment of the first floor toilets in 2016. This work is all possible thanks to the proceeds from Hucknall Beer Festival and donors. We hope you enjoy seeing these ongoing developments to the building with each annual festival you visit.